A popular choice for tradesmen of all kinds.
TradeRack roof racks are designed specifically for the trade market and are essential equipment for plumbers, builders and electricians. Each bar is individually assembled and has a load rating of 150kg. TradeRacks are fully welded then zinc plated so they're tough and hard working.
Trade quality you can rely on to do the job they're made for day after day, year after year, use. TradeRacks are the strongest, the most reliable and absolutely the best value for money.
TradeRacks consist of 1 'inner' and 1 'outer' per unit together with a bracket at each end. The design means you can adjust the unit to fit the exact width of your vehicle.
There are four different heights available with the 'feet' of the TradeRack fitting easily to the guttering of your vehicle.
Specific sizes can also be manufactured if required, but come in four stock sizes: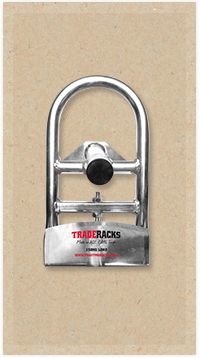 Small 125mm clearance
Call Prout Products direct on 06 843 3310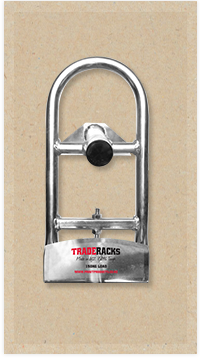 Standard 175mm clearance
Call Prout Products direct on 06 843 3310
Medium 245mm clearance
Call Prout Products direct on 06 843 3310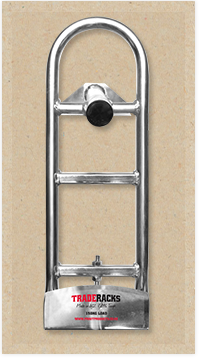 High 305mm clearance
Call Prout Products direct on 06 843 3310