A popular choice for tradesmen of all kinds.
TuffRacks are practical, affordable and easy to use Roof Racks. Also known as Ladder Racks, they are designed specifically for Tradespeople but are also great for the handyman or Kiwi-Do-It-Yourselfer. Stainless steel crossbar with Iron Phosphate E-coating (anti-rust) and powder-coated end brackets for great appearance, strength and long-life.
Easily installed to the roof guttering of your vehicle, no additional fittings required, simply adjust & tighten with a spanner.
Strength - Each bar has a load rating of 160kg when load is evenly distributed.
Durability - The Tuffrack have been designed for long life. They can be easily changed from vehicle to vehicle. Easily adjustable to fit most Vans & 4WDs, each bar expands to approx 1500mm wide.
Available in 3 different height/clearance options
* measure your vehicle from the bottom of the guttering to the highest point of the roof to find the size of TradeRack you require.
Call our office for more details.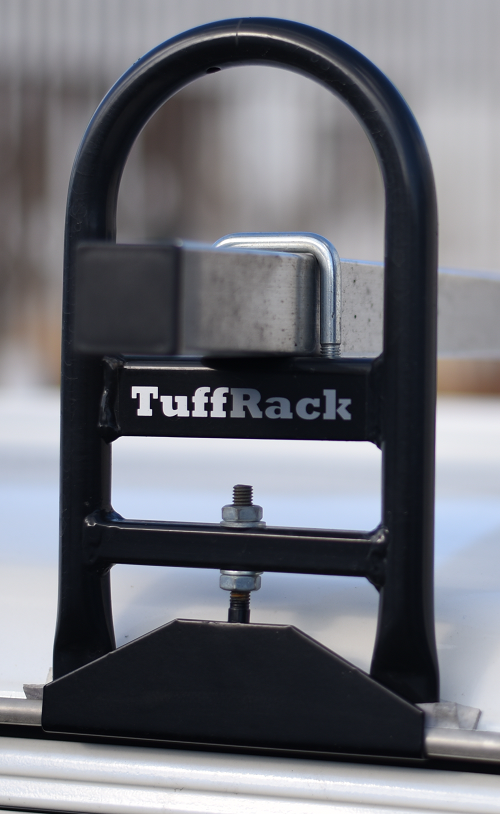 Small 135mm clearance
Call Prout Products direct on 06 843 3310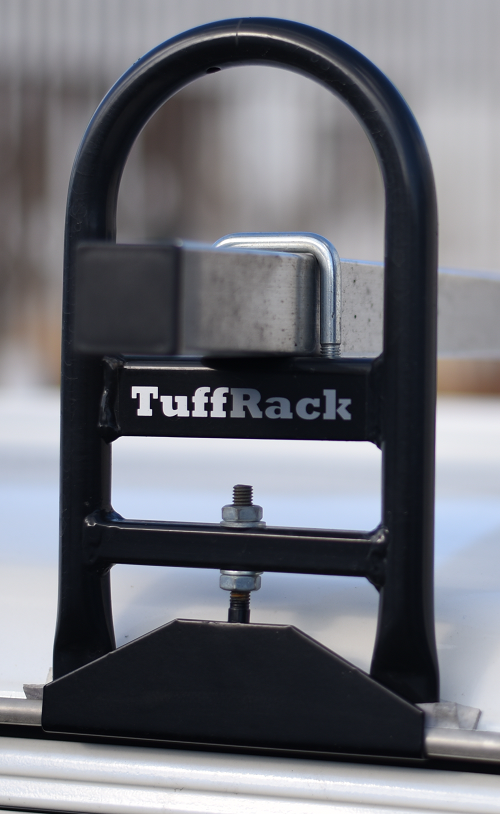 Standard 175mm clearance
Call Prout Products direct on 06 843 3310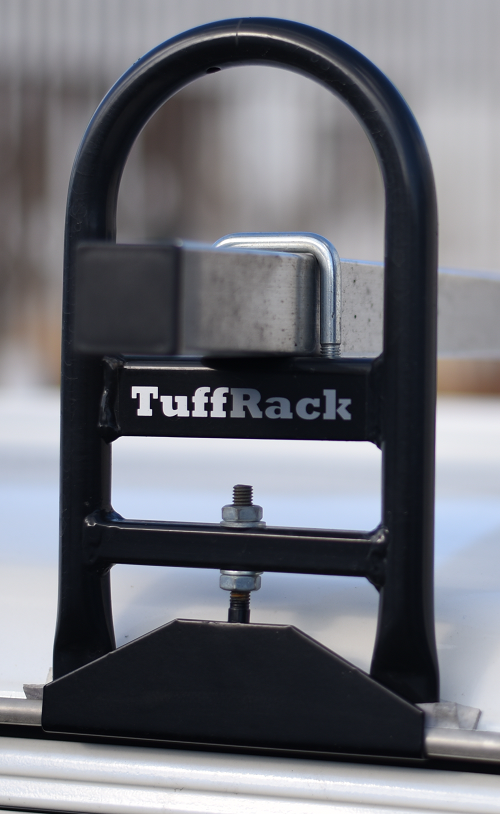 High 300mm clearance
Call Prout Products direct on 06 843 3310